IQuality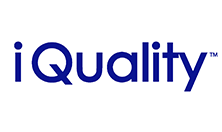 Providing affordable quality, iQuality is offering premium 'Sella Rice', a more robust variant of Basmati Rice available in 10kg bags.
iQuality Margarine is a high quality vitamin rich, vegetable oil based Margarine that can be used as a butter substitute in a variety of ways, such as baking, frying and of course as a sandwich spread.
For any inquiries on the product, please feel free to Contact Us.